Ned & Ariel tried to live sustainably by making more energy from solar panels and conservation than they took from the grid.
Ned & Ariel both waste a lot of energy. But they'd like to get better about it. Through interviews with sustainability experts, they learn what houses of the future might look like, and then try living in one for a week.
How do you think they did?
In the future, do you think you could live Net Positive?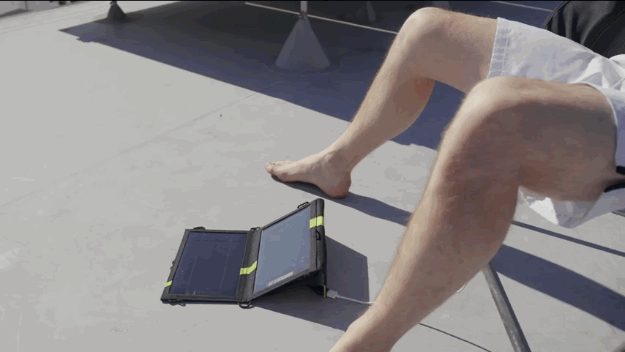 At least the future comes with a solar cellphone charger.